Shipping is a very important part of our business. We receive gear from all over the world every day, and every day we ship out a considerable number of packages to points worldwide. Shipping damage is our enemy and we work hard to prevent it on both ends. Please read this information carefully to make your experience with us one we can all enjoy.
For Buyers
We do not profit from shipping charges. We have full time shipping staff who do an excellent job of packing and organizing transport for a lot of packages. Few of the used items we acquire come in their original boxes. You might think cardboard boxes are cheap; well, they are if you have room to store many thousands of them. Large heavy duty boxes are relatively expensive and you can check that at your local UPS store.
We pack our gear to survive intact from our store to your door. That means keyboards and guitars are bubble-wrapped and packed in a new box with styrofoam peanuts. When you receive your package from us PLEASE RETAIN ALL PACKING MATERIALS. If there is shipping damage the carriers require them for examination before they will pay on any damage claims. This is very important. Please retain all packing materials until you are certain that everything is in working order.
Domestic shipping within the U.S. is via UPS or USPS Priority or Express Mail.
International shipping is via UPS or USPS Global Priority or Express Mail.

For Sellers
Electronic music gear is fragile. We receive at least one badly packed piece each day, and often it arrives damaged. If you don't have the original box be careful to use a box that is sturdy and thick enough to survive rugged handling. The best packing method is:
• Wrap the instrument in bubble-wrap and fill the box with styrofoam peanuts.
• If you have no bubble wrap put the intsrument in plastic bags to prevent styrofoam from getting into it.
• Fill the box as tight as you can with peanuts, but NOT enough that the box will break when sealed.
• Keyboards should be double boxed or have a double layer of bubble wrap.
• When you're finished, shake the box, turn it on its side. If the instrument is moving around you need more peanuts.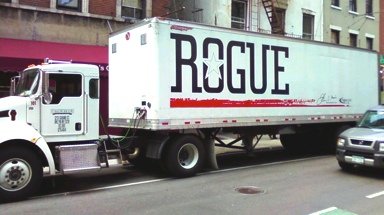 Include a letter (typed or printed if possible) with the following information: your name, address, phone number, description of the transaction, and name of the Rogue salesperson you spoke to or e-mailed. This is important; you'd be surprised how many unidentified packages show up here.
Click Here For A Printable Mailing Label